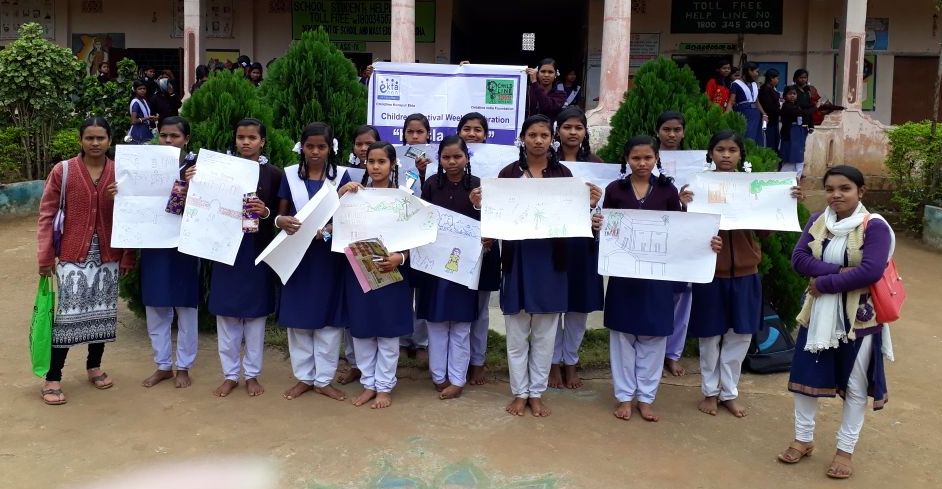 CHILDLINE 1098 is a national 24 hour toll free emergency telephone service for the children who require care, support and protection. This project is being directly implemented in Borigumma, Kotpad and Kundra blocks and indirectly reach to Lamtaput and Boipariguda block as per the call in Koraput district. Its a project of Ministry of Women and Child Development, Govt. of India and supported by Childline India Foundation (CIF), Mumbai. In this project we are working with children related to orphan, single parents, missing child, child labour, child who require medical support and victims of child abuse. We intervene the cases, rescue the child with the support of allied system and produce the child before Child Welfare Committee (CWC) to provide need, care and protection for the best interest of the child.
The project staff doing outreach activities in the community, slums, institutions, bus stand, railway station, weekly market for create awareness on Childline services and child rights. Open house activity is a platform where the children present their issues before the community leaders,PRIs and representative of different allied system. The Childline team member take further initiative for advocacy with different govt. platforms at block and district level to address different child related issues.
The staff structure of this Project is Team Leader (One) and Team member (2 male and 2 female).